Jana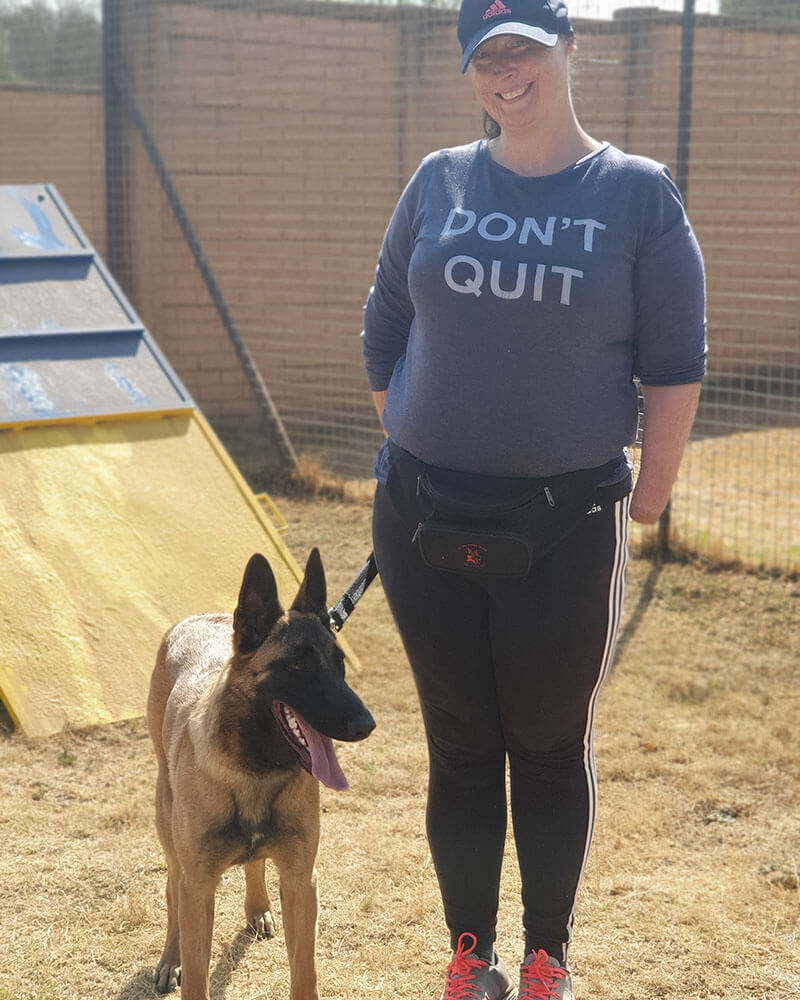 What an inspiration!
This lady was injured in an accident and sustained quite a few injuries including burns and damage to her left arm.
Her and her husband joined us with Vega as a puppy. This is an extremely intense Malinois with a lot of drive and is A LOT of dog for first time Malinois owners who absolutely adore this little girl.
We had to adjust a few ways of doing things to accommodate. Every week this lady is back trying again and again to get it right. She is so driven to succeed and is very passionate about her handling.
It is awesome to watch their progress week on week. It isn't always smiles, last week she left in tears (not the happy kind) and today she left in tears of joy. Because it looks like we've finally got the combination right for her heelwork.
SADTC's job is to teach the method and then guide the handler and dog to make it work for them
Training type: Dog Training Walkers Fruit Farms