Success Stories
Yolanda & Lucy
What a humbling yet exciting privilege it is for Lucy to be nominated as dog of the month. Our story is a journey of dedication, perseverance and overcoming individual obstacles, fears and difficulties. Our story starts at chapter 1 as usual but with a twist. My dad was invited to take a puppy from a litter of x border collie pups. Mom a working dog on a plot nearby. We were told that they are getting rid of the pups, one way or the other (if you know what I mean) So Dad decided to get the little red one. We were told that she is 8 weeks old. But from pics included and education I now know she was taken at a very young age. She didn't get any imprinting a young pup needs. But little did we know these things. We took her home and that is how the journey starts with my Dad as her owner.
Chapter 2
Seeing dogs at wodac doing some agility and other exercises, I finally convinced my dad that Lucy is a high energy dog and we need to train her. I started looking for some sort of training where I can teach dogs tricks like what they showed on Expresso that time. Which was 2015. I finally came across SADTC. (Where I enrolled for instructor course level 1 a little bit later.) I saw how awesome it looked to have a trained dog. Never training a dog in my life. We started Bho In April 2015.
Chapter 3
Realizing it is not as easy as it seems.
What a nightmare. Lucy would not have a collar around her neck let alone the leash clipped on. She was as nervous as could be and lashed out to any dog near us. She was fearful to people and I literally had to carry her where I wanted her. Resulting in us standing far away from everyone and standing in the end of class line to avoid any nervousness. Words cannot explain how many times I wanted to give up. I was crying in most of the classes, either during or after or even both. But then after pressing through, Things started to change and Lucy chose me to be her caretaker. Now she is my dog.
Chapter 4
The big change.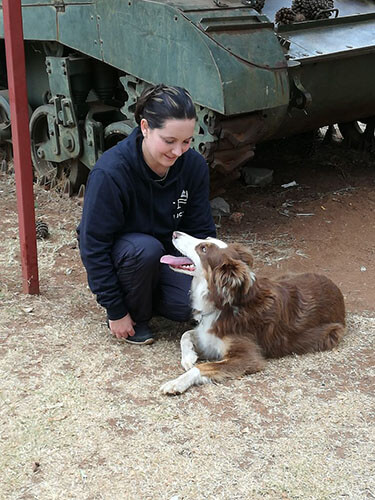 We could actually sit between people in the clubhouse provided the dogs do not make direct eye contact. Wow! We then did some socialization with some of the placid dogs at school. We waited till every one went home and under the watchful eye of Chris. We let the dogs out. I think I was more nervous than anything else. But it worked.
Chapter 5
Building confidence.
Being the nervous dog that Lucy is, we decided to build some confidence. She would not tolerate me being more than 1 step away from her. They call it Velcro collie. Frustrating if you think of obedience recall, retrieve and most of all stays. We tried agility for a start. Starting with baby steps. First showing her that this thing will not hurt her or separate her from me. She loved it!
Chapter 6
Adding other classes.
Lucy was crawling out her shell and I decided to give other classes a go. We did detection for a while but she got bored to quick. One day we sat at clubhouse watching the protection work, and all of a sudden she jumps up and barks at the decoy. What was this? A border collie who wanted to be a police dog! So. We gave her a turn. Her second favorite class now. This built her confidence even more and I was able to take her out to parks and walks with no worries. We even did a fun day at Gilhooleys with dogs she did not know. Makes me so proud of her.
Chapter 7
Mutual growth and bonding.
Doing dog training with Lucy has not only been challenging in a training perspective but has been challenging personally as well. The two of us growing from 2 separate nervous wrecks, building and working at each other to become what we are today. More confident, more educated and ready to take on any challenge. Being able to walk on and off leash, walking between dogs at clubhouse, greeting certain dogs and people this is what Our Sadtc family helped us achieve.
Chapter 8
2018.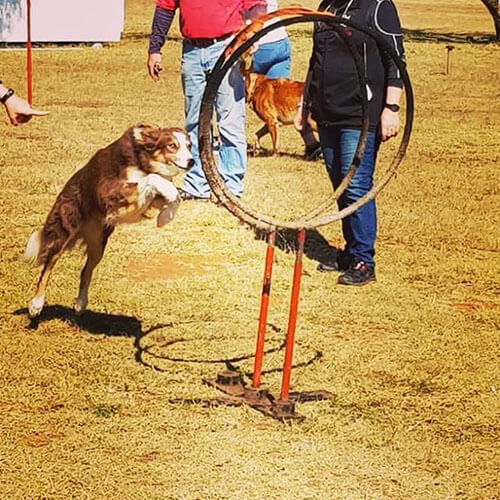 I am tremendously proud of my little girl Lucy. Changing my life for the better. I would always be grateful for your sloppy kisses and your hair al over my clothes and bed. With all the challenges we have to face I could not imagine it without you my little therapist. Listening to me when I'm sad and bringing the ball so we can go and play and forget about life for a while. We achieved so much together.
4 years of blood, sweat and lots of tears. She might not be an obedience champ. But she is my champ! Loving agility and protection work like she was born for it. I love spending my time with her doing fun stuff or just chilling. I learned that border collies are very versatile contrary to popular belief that they are only herding dogs. They make great detection dogs, and really good companions given that you meet their high energy level needs. They have a way of giving you a certain look, or bark and you better start throwing the ball or there's trouble. The collie stare is one of their trademarks and they use it wisely. So be warned, they can get you to do anything.
Finally Getting our awards this year for 1st in advance agility. Was beyond amazing and shows what hard work and perseverance can achieve. In Afrikaans there is a saying : AANHOUER WEN!
Thank you to all the amazing instructors and friends at SADTC for all the help support and education we received. Lucy also received best all rounder for the year thanks to all who did not give up on us. SADTC is more than a dog school. It's a support system where friends become family. I love you all.
Training type: Dog Agility Training Germiston
Voldemort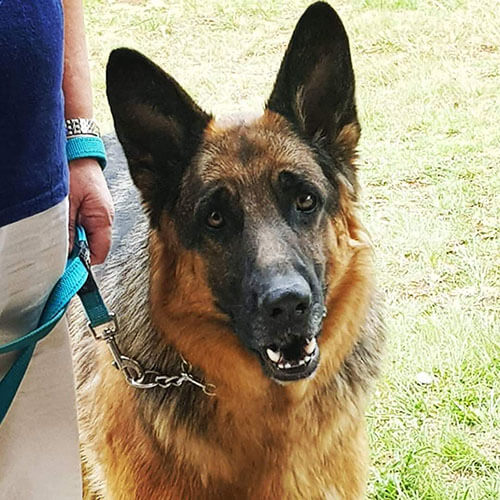 Volde, short for Voldemort, came through for a private lesson.
He is an extreme busy body and gets distracted very easily.
His handler wanted some tips on keeping him focused and attentive. We worked on this and homework was given.
We will see his progress in January.
Training type: Dog Behaviour Training
Matilda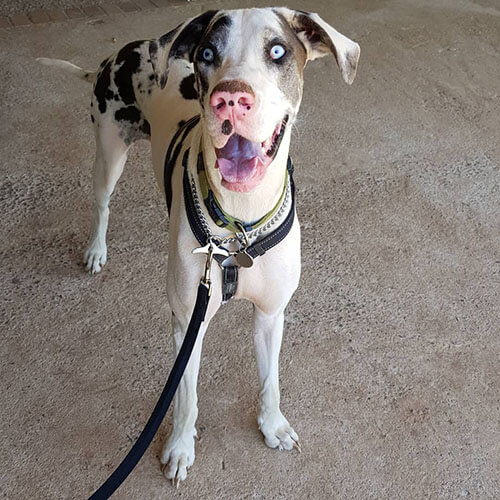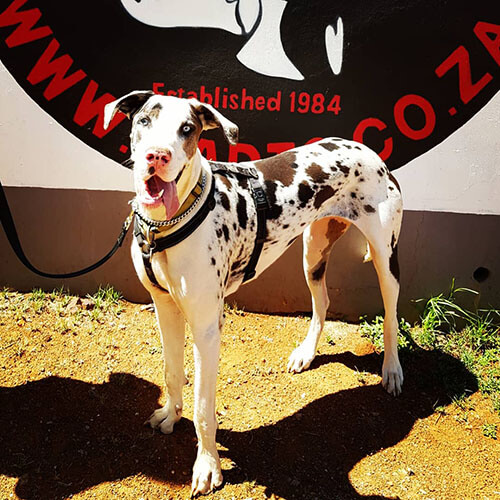 This beautiful girl is Matilda. She came through for a private lesson as her owner recently took a tumble while out walking her and then got a bit nervous to take her out on a walk again, and had someone else walking her instead.
We changed up some of the equipment being used and gave the handler the necessary skills and confidence to take Matilda out for more walks.
They were both very happy by the end of the lesson and the owner committed to taking Matilda for a walk that evening.
Training type: Private Dog Behaviour Training
Cujo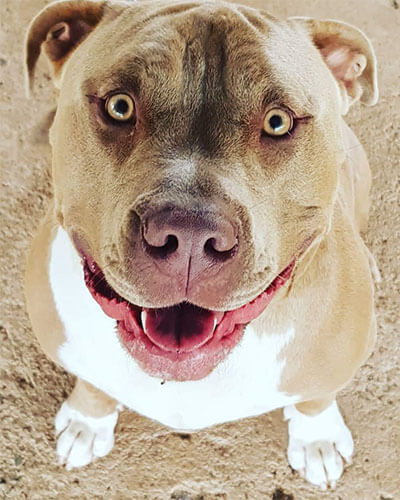 This handsome fellow came to us this week for a private lesson. He had been trained at another club but they weren't sure what to do about his 'aggression' issues.
We made some changes to the equipment being used on him. Then we worked on his obedience to start. We showed his owners some tips on how to keep him focused. He picked this up really quickly.
Lastly we worked on his reactions towards other dogs. He was worked initially by our instructor, so that the owners could see how to work with him in those situations. Then it was their turn. By the end of the session he was behaving like a champion.
This boy is not aggressive in the slightest, he is just being an inquisitive boy. His owners now know what they are dealing with and how to handle him when he reacts.
Training type: Private Dog Training Lessons
Gary
Hi Christine
I think we gained more knowledge in the 1 lesson from you than what we did in 3 months on the "other" side.
It was great. Much appreciated.
Training type: Dog Trainers
Jerry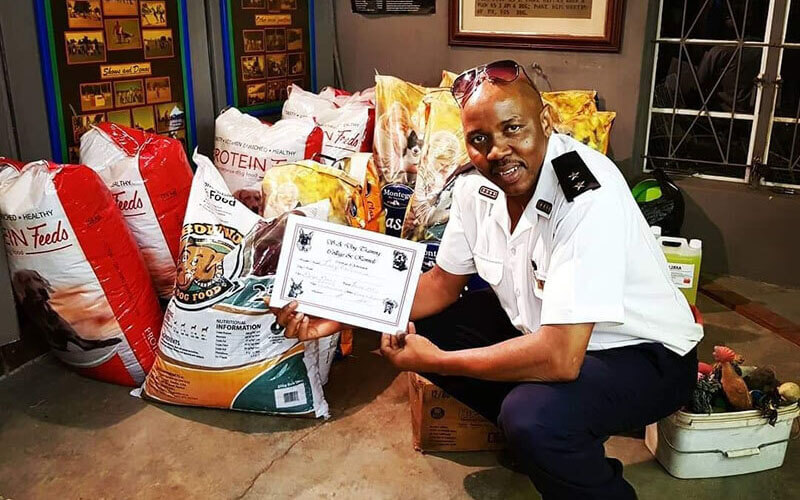 This man, Jerry Selwane, is very special to SADTC. He came out one night about 7 years ago to help with a dog that been hit by a car.
We wanted to give something back, to the only man willing to help that evening, so we sponsored him the SADTC Level 1 Instructor's Course and then one of our members sponsored his level 2 and 3 courses. He is now a very busy man, helping animals and educating people. We had our awards evening last night and collected (along with Honeydew Equestrian Centre) some things for the rescue Jerry runs, SARAC.
Wishing the dogs at the centre a very good Christmas and hoping you all find homes soon.

Jerry's response:
"We at SARAC wish to convey our sincere gratitude to Biata Hodges and everyone at SADTC for the love and generosity towards our shelter.
On the average day we stare into the desperate faces of dozens of hungry, ill and malnourished animals. The pressure to assist and intervene is all too often overwhelming, but it is simply not always possible due to our heavily constrained resources.
We thank people like you for your compassion and generosity. We thank you for your huge hearts from the bottom of ours."

Training type: Dog Training Soweto
Shaun
Hi Chris,
Out of all the dog schools I have been in discussion with, the SADTC is by far superior in feedback, passion and willingness to help.
Kind regards, Shaun
Training type: Dog Training
Kimberly & Oden
Hi Biata
A bond between man and dog is unbelievable and unbreakable, but a bond between a family and their dog has nothing to compare too. Oden has been the centre of our world since he came home and the amount of love we have for him is unexplainable. One of the biggest issues we had is the dog training, on one hand mom would spoil and let Oden get away with the bratty things all dogs love to do, while myself would try more to enforce discipline and obedience. Hence came in the search for a dog training school, we called multiple schools, and received many disappointing answers like we don't accept 'Pitbull breeds' or what is an American Bully, with this came doubt that they would understand his breed and not treat him correctly because of this. Then one day I came across SADTC, the email responses and communication was almost immediate and so full of exactly what we wanted to hear, a school that knew his breed, that was excited to meet him and us, and not only were they interested in training Oden , but explained why it was so important that us as parents needed to be trained too.
On the first day of orientation, it was so cold we could hardly feel our ears! But with winter at its peak, we saw the warm smiles of people walking their dogs around the grounds and saw the determination of these humans and the happiness of their fur babies! Everyone looked like they belonged and it was a warm feeling to know we soon are going to part of this.
The first day at dog training, were up at 6 already taking Oden for a walk because we knew exactly how much of excitement he can contain within, and as told by the school to try to be there a little earlier so we could walk him and get him accustomed to the environment, boy can I tell you the excitement he had every Saturday morning thereafter.
We woke up early each Saturday with anticipation of learning more ways of understanding and loving our boy, we had amazing trainers who not just understood our boy but us as his owners too. They helped identify the mistakes we were making and gave great advise to prevent and rectify them.
Oden has come so far since we started at SADTC, he's more attentive, we learnt how to understand him and sense his reactions before he can act out, he's much more obedient and well-mannered and we are so grateful for what we have gotten from the school.
In the future, we hope to stay in obedience for as long as we can as well as up his skills to scent and protection training!
Regards Kimberly & Oden
Training type: Dog Training
Mandy & Kyle
Hi there Christine, family, colleagues and friends.
Just wanted to say thank you so much for a fabulous evening on Saturday. When we got home, Kyle sat Odin down. Kyle told Odin "look boy.. you got a certificate" Kyle then showed him his certificate. Odin looked at the certificate, propped his goofy ears up and tilted his head left and right, as if to say "wow dad.. that for ME??"
We both made a fuss and he was quite chuffed with himself.
Thank you everyone – especially Biata and Christine for all your love and kindness and gentleness you show us and our animals.
Have a very blessed and safe festive season.
Training type: Dog Training
Carl
Hello my name is Carl and my partner in crime is Casi.
My background:
My dad was a police dog handler in the UK. As a result, I grew up in the company of German Shepherd (attack/protection dogs) and Labrador/Springer spaniel (drug detection dogs).
My experience of SADTC:
I joined SADTC in March 2018. In September I completed Levels 1-3 of their Instructor course. It is certainly one of the best things I have done in my life.
Starting off I had some knowledge of dogs and dog training, but the more I learned from them, the little I realised I knew. Witnessing their humane approach was my aha moment!
My wonder dog Casi:
A year ago I took over caring for my mum's dog Casi (a German shepherd cross Labrador). At that point she was 4 years old and had basic obedience training.
The last 7 months spent working with Casi have opened my eyes to the miracle that she is. She has clearly inherited the best from both breeds.
A phenomenal dog, full of life and drive. Whether it be swimming, agility, protection or her favourite past time of chasing a ball over and over, her energy is ever present. Casi has taught me a lot about high drive dogs.
During a less active obedience class, It's hard work keeping her attention from slipping to the smallest fly or leaf: D
Our short time together at SADTC has born much fruit. The improvement in both Casi and myself have been great. The most notable improvement being Casi's ability to channel her energy effectively. Before the time spent together, Casi was the proverbial 'bull in a china shop'. I look forward to our continuous improvement as we learn from each other and go from strength to strength.
With the new insight gained from SADTC, I see that Casi and all dogs are capable of so much more than we understand they are.
In summary:
The family at SADTC is amazing and anyone wanting to get into dog training could not find a better place to go. There is no question to small or problem too big for Chris, Christine and all the instructors there.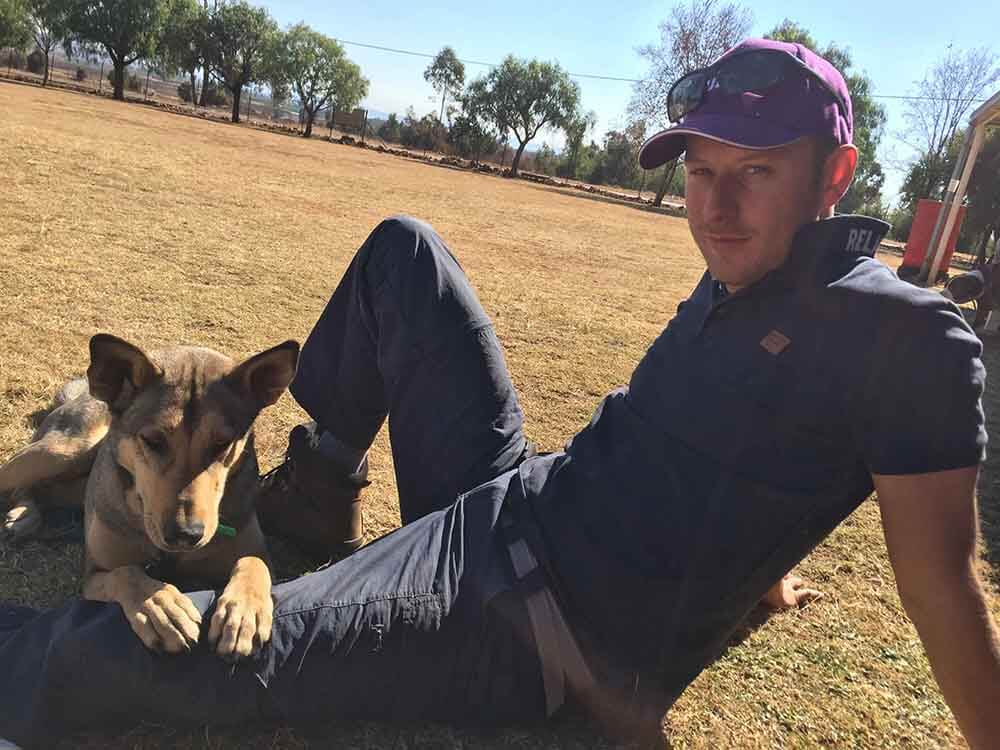 Training type: Dog Training Daleside
Heather
Dear Chris & Christine,
Just a short note to tell everybody how very proud we are of Sherri and Lexi!
Lexi has done a 180 degree turn around through Sherri's complete dedication and your invaluable coaching. She is now integrating all of our 6 cats with Lexi which until recently is something I did not think possible, especially in such a short time-frame!
Training type: Dog Training Sandton
Dhameer
Went for our first lesson yesterday. Already received many helpful tips. Clean facilities, friendly training staff and my pup had a wonderful time.
Training type: Dog Trainers Lenasia
Thumesan
Check out SADTC, they train any breed of dog, I've been there for only four weeks now and already I have a huge improvement in my dogs behaviour.
Training type: Dog Training Gardenvale
Barney
Really enjoyed today. Good time spent with my dogs, good people teaching, what more could one want, SADTC rocks.
Training type: Dog Trainers Brackendowns
Carin
Hi Chris
Zoe loves the school, so do I.
Your daughter was pleased with all of us, our group has older dogs and they are settled and clever and eager, in my opinion.
We started agility last weekend and Zoe did well.
Training type: Dog Agility Training Meyerton
Faeez
Hi there,
Impressed by professionalism and knowledge of the instructors. Enjoy the individual attention that each handler and dogs gets as well.
Regards
Faeez
Training type: Dog Behavior Trainers Garthdale
Taryn
Hi Christine
My first lesson has already changed LouLou and myself dramatically. We have both just clicked and reading your booklet makes even more sense.
Today I went for a walk at Rietvlei with LouLou & Matteo and it all worked out.
Matteo(toddler) and myself are the ones who need the lesson's as LouLou would honestly be in advanced training by now.
Regards
Taryn
Training type: Dog Trainers Klipriver
Marilena
Hi Christine
So far the first lesson was good and informative and it reminded me a lot of things to remember going forward so I enjoyed it and I think my puppy did too.
Marilena
Training type: Puppy Training Primrose
Tania
Hi
No complaints other than my dog that was not interested in being taught, just plonked himself down on the grass.
Very impressed with how the instructor handled all the different dog and handler personalities, well done!
Kind regards
Tania
Training type: Dog Training Mulbarton
Dhameer
Hi Christine
The training was very good thanks. Much better than other places I'd been to previously. Chris gave a lot of helpful tips which I am trying to practice on.
Kind regards
Dhameer
Training type: Dog Training Lenasia
G
'J' and 'G' the Anti-poaching detection dog.
Today 'G' and my Anti-Poaching unit and the Park's board, did a search for game meat and Rhino horn. G was 100% in every room searched, she also did one outside where we found a plastic bag with blood. Her indicating was so spot on. We found a lot of meat. Mostly it was elephant meat and one blue wildebeest meat. Some were dry and others were wet.
Later we did found out that the elephant was shot about 2 week's ago.
The blue wildebeest had a broken leg, so they did put him out 3 day's ago.
I'm very happy and proud of you 'G' and my Anti-Poaching unit field rangers.
Training type: Anti-Poaching Detection Dog
Léana & Gryffin
Hi Chris
So far the experience has been both entertaining and informative – I enjoy your sense of humour and Gryffin LOVES your treats.
I am really impressed with the training methods and how quickly Gryffin responds to the commands/signals – when he is not being lazy.
We look forward to our next lesson and see you on Saturday!
Kind regards
Léana & Gryffin
Training type: Dog Training Gauteng
Thumesan
Hi Chris,
Over the last few weeks we have seen a huge improvement in our pups behavior and obedience, to add to that we also are made more aware of his behavior and way of communicating to us. The training is making a huge difference in our relationship from the first week and look forward to learning and gaining more from the course.
We have also witnessed our wrong doings and upon correcting that have seen the difference in our pups behavior.
Thank you,
Thumesan
Training type: Puppy Training Noordwyk
Margaret
Hi Romayne,
Please extend our thanks to Christine for the special she gave me. I have thoroughly enjoyed my experience with SADTC and will certainly recommend all my friends to them.
I would appreciate your keeping us on your communications list still, as we would still like to support the school in any functions/events that are held.
Margaret
Training type: Dog Training Garthdale
Allison
We would like to take this opportunity to thank SADTC for all the help.
We have seen an amazing improvement with Willow and Sandra has been a fantastic instructor.
Kind regards,
Allison
Training type: Dog Training Roodepoort
Jan
Hi, Christine.
I would like to let you know that I will recommend SADTC to anyone in need of training.
Kind Regards
Jan
Training type: Dog Training Three Rivers
Michaela
Hi Christine.
The behaviour shaping is going well. It's taking a while but definitely improving, I am able to leave the house for about 15 minutes before he starts to stress. So I think it's definitely getting better. When I get home he is still over excited but I just ignore him until he calms down. He seems to be calming down quicker.
I have also been putting him outside for a bit even when I'm home so that he isn't always following me around. Normally I would just leave the door open so he could come and go but he would always hang around me. At first he would stand at the door and cry but now he goes exploring for short while. I had thought that he would learn to be a bit more independent and that may help too?
I am still working on it everyday so I think we will definitely get there.
Kind regards,
Michaela
Training type: Behaviour Shaping for Separation Anxiety
Zenobia
Good day Romayne,
I would like to thank SADTC for the time we had with you doing the Basic Home Obedience Course.
We had a wonderful time with you and wish that you were closer.
Regards,
Zenobia
Training type: Obedience Training Pretoria
G
This is what happened on Saturday morning to my wife:
Our almost 5 month old German Shepherd is trained in obedience. My wife had to drop our daughter off at 5 this morning so I told her to take the Misty (the dog) with as a safety measure. The rear seats were down so the boot and that space is nice and big and Misty lies down nicely.
A traffic officer pulled my wife over and asked for her lisence and immediately asked if she has a weapon. Before she could answer, Misty sat upright when she saw the officer and the officer moved to saying that it is illegal to transport a dog without being in a crate and that it is against the road regulations. She then said that there is no such law and he got arrogant, raising his voice asking " who is the officer, me or you"?
She replied being an officer does not automatically make your statement correct. He then made a sudden move toward the window and in a flash Misty was on my wife's lap, muzzle halfway out the window (it was rolled down about 15cm? and she went full protection mode barking, growling and snarling at the officer!
My wife then asked the officer if he is going to give her get lisence back, or is he going to follow her to the police station to resolve this matter? He then very carefully slipped the card through the window.
As my wife drove off, she saw them making an ILLEGAL u-turn in the middle of an intersection and drive off.
Asking for license with no greeting or checking the license disc in the window.
Immediately asking if she has a weapon. (Think he wanted to take advantage of my wife for either a bribe or maybe something else as there are many fake cops out there.)
Not planning on the GSD in the car.
The training is going very well. I will send you video links. The tracking is going extremely good! Heads down moving at a pace that requires me to run a bit to get to the item so she can get her toy.
Nova is very thorough, moving slowly, but directly on the trail keeping her head down. Misty runs at a pace switching between tracking and trailing, not necessarily moving on the spoor, but getting to her target as fast as possible.
As for the poison prevention, it is going really well. If food falls out they either stops eating and move away until I place it back in their bowl, or continues to eat and leaves the food that fell out.
I will be in touch for further lessons on protection.
Regards, G
Training type: Protection Training Bronkhorstspruit
Petro
Hi Christine,
Thank you, we really enjoyed our training!
Warm regards,
Petro
Training type: Dog Training Blue Saddle Ranches
Trev
Good day
Kindly note that we will be cancelling our Saturday classes due to it clashing with our honours schedule, we will however be looking at private classes for Chuck to keep the training going.
Thank you so much for the excellent services provided! You guys are still our number 1 holiday home.
Regards
Trev
Training type: Dog Trainer Alberton
Maria
Dear Christine,
Training is going well. I'm concentrating on Rasca and socialising. I walk with her and put her on sits when strangers pass by. She is doing much better–now I need to work on her lounging at cars. I take her to peoples homes and she does very well. She is a different dog in other settings. Still weary but much less agressive. Maca is a saint, she does her commands very well.
Rasca has a new trick now. She sits for cuddles, which is cute. I am slowly working with her on the jumping and im trying to be the pack leader.
All the best!
Maria
Training type: Dog Training Lesotho
Marloth Park Wildlife
Much improved. Thanks a lot to you Chris and Christine for the training course Giselle and Jaco went on.
Training type: Dog Training Mpumalanga
Alex
The training is going very well he is listening to me more since I believe my attitude toward him has changed he is still very busy but reacts more positively to my commands.
Training type: Dog Training
Draco
Romayne, Chris, Christine and Yolanda
Cindy and I would like to thank you on behalf of Draco.
He thoroughly enjoyed his training sessions and playtime with his training mates and especially the bond he formed with the training staff of SADTC. Although he is missing training because his parents have to work away he will surely be back for further training.
Draco says he is still training at home and looks forward to come back soon
We would all like to sincerely thank you for the special memories and look forward to seeing you soon to resume the training.
Thank you
Training type: Dog Training Heidelberg
Leisha
Teacher was awesome and really interesting – couldn't fault anything.
Kind Regards
Leisha
Training type: Dog Training Eikenhof
Barbara
I did training with Tammy, last an I were very satisfied with her training. I will suggest any person to join your training.
Training type: Dog Training Alberton
Lynette
Dear Christine and Chris
Peter and I have felt part of your "extended family" during the time we have trained Bella and Doughnut and will miss the times spent there. Nonetheless we believe that both Peter and I and our beloved dogs Bella and Doughnut have been the better for the experience. Thank you to all of you who have played a part in it.
Please pass on our best wishes to everyone.
Kind regards
Lynette
Training type: Dog Training
Shaun
Hi Christine
Just to echo what Samantha has said and to thank you for efforts invested in Hunter by yourself and team. We do indeed have a different dog as was promised and we are now building on what he learnt
Regards, Shaun
Training type: Inboard Training Honeydew
Samantha
Hi Christine
The training is going really well. Hunter is responding to all the commands and he is an absolute charm. Matthew is unbelievable with him.
Regards,
Samantha
Training type: Honeydew Inboard Training
Janine
Hi Christine,
Going much better thank you. Chris was awesome.
Janine
Training type: Centurion Private Dog Training
Christine
Hi there Christine,
Loved our lesson today. You have a great bunch of very kind, compassionate trainers.
See you next week,
Regards Christine xx
Training type: Autism Service Dog Training
Bacci & Paollino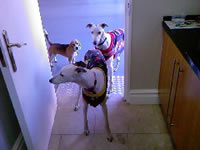 Bacci & Paollino were both devious thieves who spent all day running around their owner's massive property. The female Bacci was more excitable than the male. They both jumped up on visitors. They seemed to behave when the Manager of the farm was around, but when she was not there they were incredibly naughty. The female is very intelligent, but she distrusts humans immensely. The Manager stated that SADTC would understand dog psyche more than she would, and hoped that the dogs could be re-trained!
I would just like to give you a little feedback on the brats!!! Well they aren't such brats anymore. Today the dog washers came – it was their first bath since leaving your care. Paollino was a breeze. He behaved immaculately and was easy to handle and catch. Bacci, in fact wasn't much different to him. She behaved very well until the last few minutes when she snapped at the handler who was bathing her, while she was trying to clip her front nails. She didn't seem to like her foot being picked up, as opposed to the actual clipping. Peter and I distracted her and rewarded and praised any good behaviour and positive attitude and then she calmed down a lot and accepted the work on her front feet. I am VERY pleased with how they are coming along. They do not skulk into the house anymore and steal things. They do not steal food from the maids quarters anymore. The dogs' mealtimes are more relaxed, and they are eating better – Bacci has put on a lot of weight J
They were both treated to pretty new collars – Bacci has a bright pink, and Paollino with a bright blue one. I spend a good 10 minutes with them each day, although it's not always obedience training, praising good behaviour, making them sit and lay down etc. They enjoy the interaction and almost do tricks just to try and please me! It's great, and I am actually slowly starting to like them. I was just indifferent to them in the past. But now they greet me properly, with respect and are very calm.
The greyhounds are doing very, very well. I have really bonded with them now and they treat me very respectfully. When they come to greet me, they turn around in front of me and sit or lie down without being asked. I think that is quite good, because it seems to me that they are settled. They do not hassle guests anymore, they play gently with Bella (the Beagle in the photo), and they have stopped stealing so much! When Peter went away on long term sick leave, another chap David took over the feeding duties, and the dogs also bonded with David. However, when Peter came back the dogs didn't quite know what to do. But now they have actually spilt up (we were gob smacked!!!), and the female, Bacci spends her whole day with David. Paolino has decided to stay with Peter. So for most of the day they are apart, which I think has benefited them greatly.
Thank you so very much for the work that you and your family did with our dogs. It has made our lives easier, but their lives much nicer as well, as they interact properly with people now! It was of course you that set the ball rolling, so we are very grateful!!!
Kinds Regards
Ashleig
Training type: Greyhound Obedience Training
Denzel
Denzel, a stunning male Rottweiler of 9 months was a nightmare for the owners when he came in, he was destructive, not listening to commands, etc. He was also extremely strong for his age. We kept him with us for 2 weeks and the owners were thrilled when they collected him as he is now a well behaved member of the family.
Training type: Male Rottweiler Obedience Training
Diesel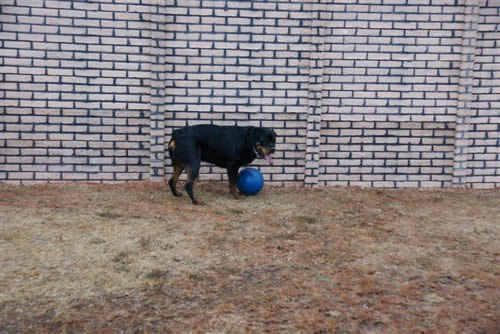 Diesel, a male Rottweiler was not at all keen on other dogs. Due to this people would also often avoid him as they were quite intimidated by his attitude and size. We worked with John, his owner, and Diesel, shaping behaviour and desensitising him to other dogs, etc. John and Diesel are now in the semi-advanced class and Diesel is a much more controlled, happier animal that is keen to work and not worry about the rest. People now comment on how great Diesel is working and what a different dog he is.
Training type: Male Rottweiler Dog Training