Dionne
Zeus; our wanna-be Pug.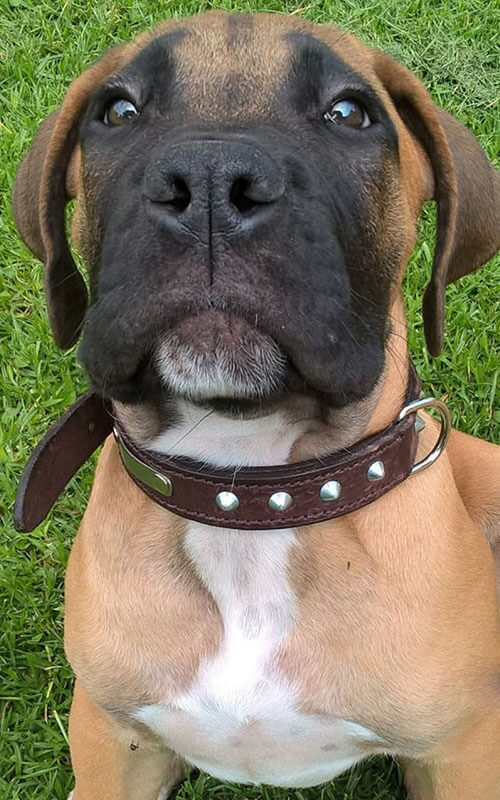 In December 2017 we were devastated when we sadly lost our much-loved male Boerboel, Blade, to Spirocerca Lupi. His absence left a big gap in our lives and after dropping many hints with my husband about getting a smaller breed puppy, such as a PUG, he surprised me one day by bringing home what I now realise has become my new furry BFF. 1 year, 50kgs of growth, buckets full of slobber, 4 pairs of shoes and plenty of torn washing later, I can't imagine my life without him.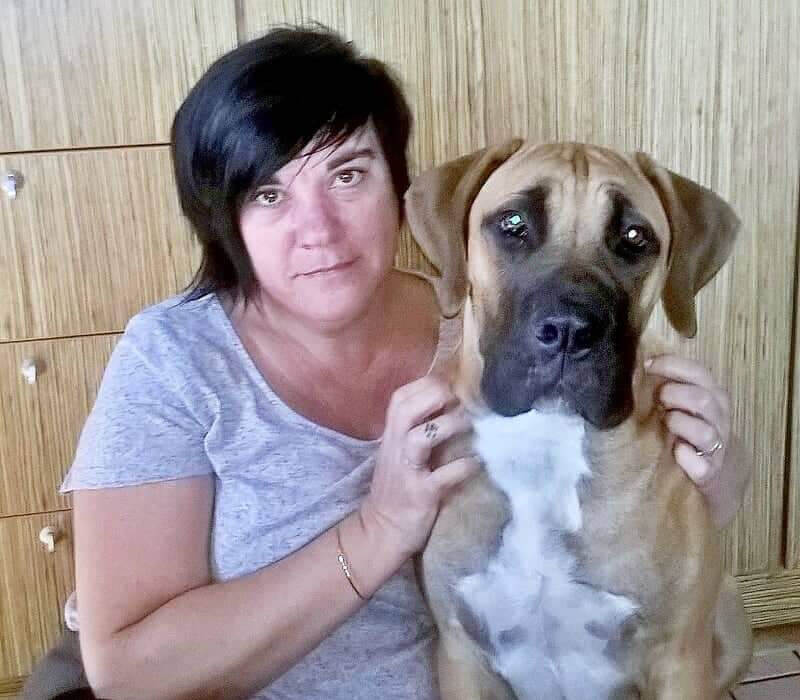 As a kid, I did a bit of dog training with my Dad and our Bullterriers, and I remember how it used put me on a natural high. I live pretty close to Walkerville, and have often driven past the SADTC grounds and looked in longing for the opportunity to train a dog from puppyhood. My own kids have finished school and recently started working/studying, so in an attempt to side-step any feelings of empty-nest syndrome, as soon as Zeus had his final puppy inoculation, I knew exactly where I would be able to spend my time and reignite my love of dog training.
Zeus and I started in the puppy class with Chris and after just a few weeks I was hooked. We are both equally excited to get our Saturday morning fix, albeit that I think he has seriously outgrown my two-seater MX5!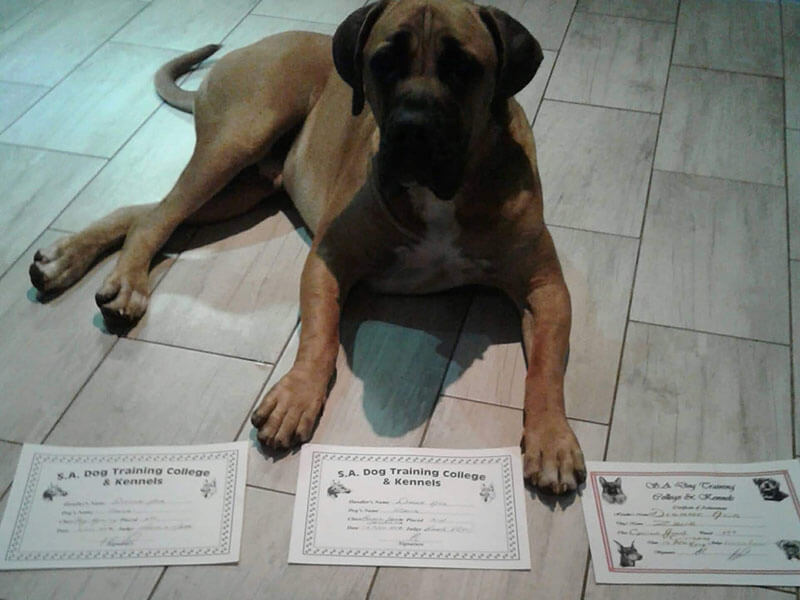 Looking back, I realise that these early puppy classes which included socialisation, moulded his amazing nature with kids and other dogs. The proof of which is his Canine Good Citizen award in November.
Over the months we have progressed up the rungs and currently we participate in Basic Home Obedience with John, and Agility Training with Mark and Lorna. This year we look forward to a new class – Protection Work, and although I am a little nervous of Zeus's strength, I know that I am in good hands with SADTC.
I have learnt that training deeply strengthens the bond between you and your dog, and I'm still learning that size means nothing if you use your voice.
I have registered to attend the Level 1 Instructor Course in March and simply cannot wait to learn even more!
SADTC is an extension of my family and I am super excited to get going again in 2019. (We promise that we have been practicing!)
Training type: Dog Training Henley on Klip