Warren, Carmen & Dannica
Wow! I can't believe our Colin is dog of month! Thank you so much!
Our journey with Colin has been filled with tears, laughs, frustration, games, but mostly lots and lots of love. We decided to get Colin for protection reasons as my dad, Warren, travels often for business. We had never really had a big dog before and had no idea what we were actually getting ourselves into. Those of you who know Colin, will know that, although he is super cute, he can also be quite the handful.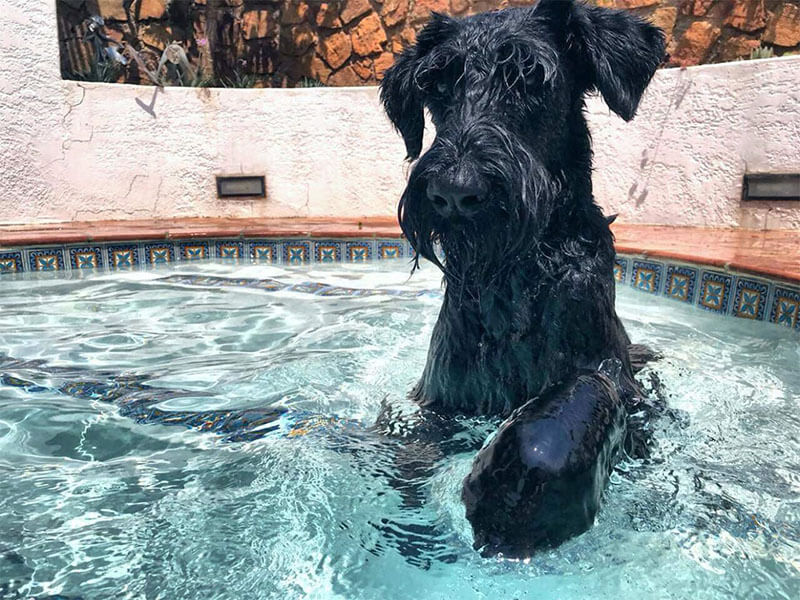 After about 2 weeks of having Colin, 3 T.V remotes, a pair of Nike running shoes, sunglasses, a handbag strap and the dustbin lid, we knew that we had to get him into training, and FAST! My dad being who he is, and an extensive researcher, was determined to find the best training school for Colin. We wanted a training school that first and foremost, loved animals and focused on cruelty-free methods, as well as offered both Obedience and Protection work. And we found so much more than that at SADTC!
In the beginning, Colin was really difficult and pulled me off of my feet numerous times. After about what felt like the 800th time being pulled off my feet by Colin, we decided that it's best if my dad became his handler at training, and I practice with him at home.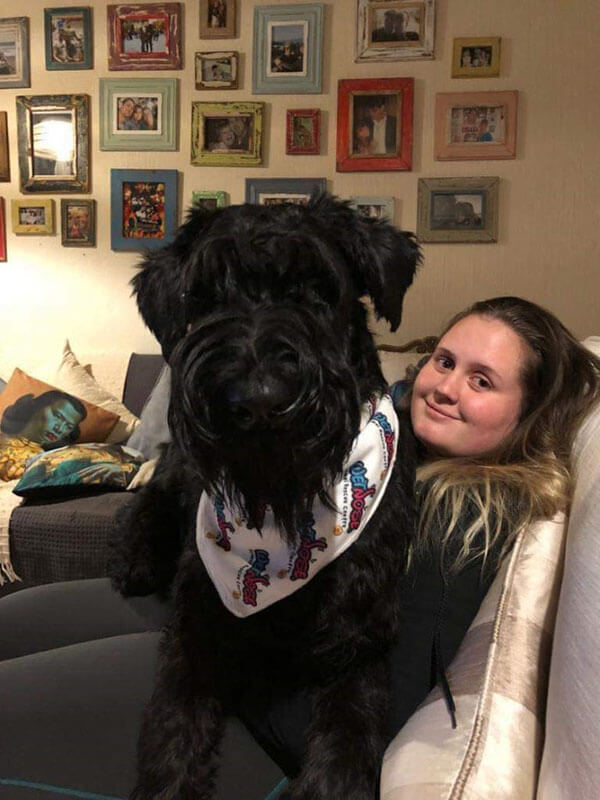 Since then, Colin has come a long way. He even won his Obedience competition!! (This was a huge surprise victory in our house – my dad even wanted to replace Colin's certificate with my graduation photo…) He has started to settle down at training and has become quite popular, especially in his agility class. We are even able to take him to the park and let him run off leash without worrying about pandemonium breaking out.
We are so proud of Colin, and so thankful for SADTC and all of Colin's instructors for all their help, support and guidance.
Although we have only had our Colin for little over a year, he is such an important part of our family (as are any of our animals). He enjoys going on walks, driving in the car and simply going places with us. He loves being around people and LOVES being the centre of attention. He is filled with personality and is super intelligent, constantly trying to outsmart us.
We are so grateful to everyone at SADTC for helping us get through the difficult phase of Colin's training but also cheering us on now, and for always giving us the best advise! We have learnt so much about our furry friends, and have also made so many new friends that we will never forget!!
Regards,
Warren, Carmen and Dannica
Training type: Dog Training Roodepoort