Carl
Hello my name is Carl and my partner in crime is Casi.
My background:
My dad was a police dog handler in the UK. As a result, I grew up in the company of German Shepherd (attack/protection dogs) and Labrador/Springer spaniel (drug detection dogs).
My experience of SADTC:
I joined SADTC in March 2018. In September I completed Levels 1-3 of their Instructor course. It is certainly one of the best things I have done in my life.
Starting off I had some knowledge of dogs and dog training, but the more I learned from them, the little I realised I knew. Witnessing their humane approach was my aha moment!
My wonder dog Casi:
A year ago I took over caring for my mum's dog Casi (a German shepherd cross Labrador). At that point she was 4 years old and had basic obedience training.
The last 7 months spent working with Casi have opened my eyes to the miracle that she is. She has clearly inherited the best from both breeds.
A phenomenal dog, full of life and drive. Whether it be swimming, agility, protection or her favourite past time of chasing a ball over and over, her energy is ever present. Casi has taught me a lot about high drive dogs.
During a less active obedience class, It's hard work keeping her attention from slipping to the smallest fly or leaf: D
Our short time together at SADTC has born much fruit. The improvement in both Casi and myself have been great. The most notable improvement being Casi's ability to channel her energy effectively. Before the time spent together, Casi was the proverbial 'bull in a china shop'. I look forward to our continuous improvement as we learn from each other and go from strength to strength.
With the new insight gained from SADTC, I see that Casi and all dogs are capable of so much more than we understand they are.
In summary:
The family at SADTC is amazing and anyone wanting to get into dog training could not find a better place to go. There is no question to small or problem too big for Chris, Christine and all the instructors there.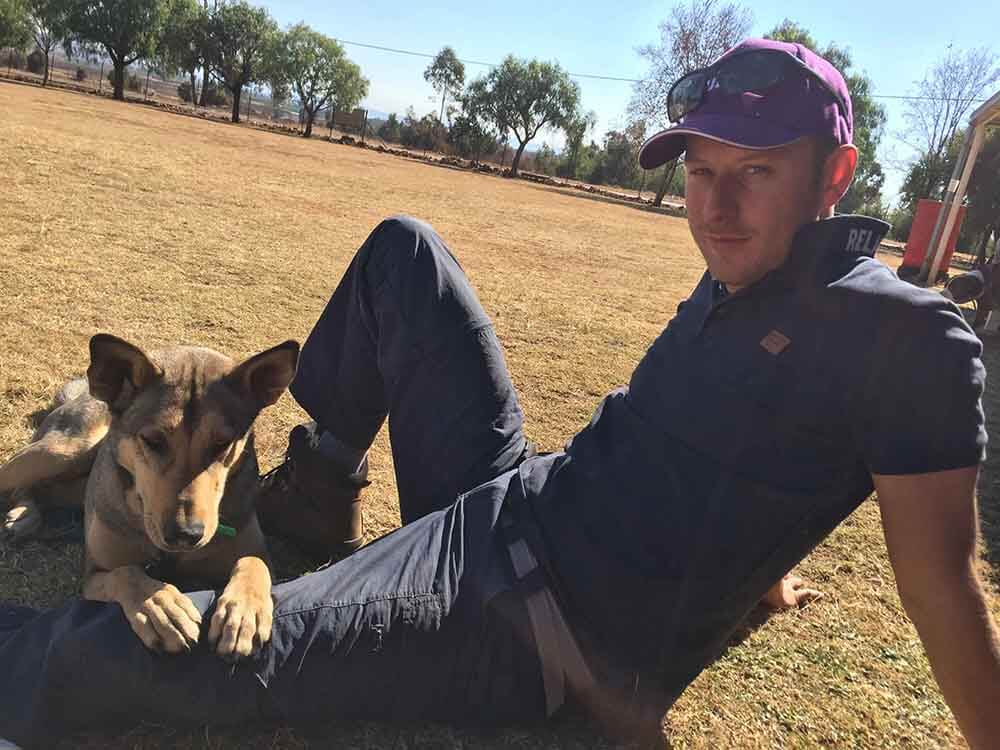 Training type: Dog Training Daleside